Training: The Secret Sauce to an Ironclad Cyber Defense
To get articles like this free in your inbox, subscribe to our newsletter.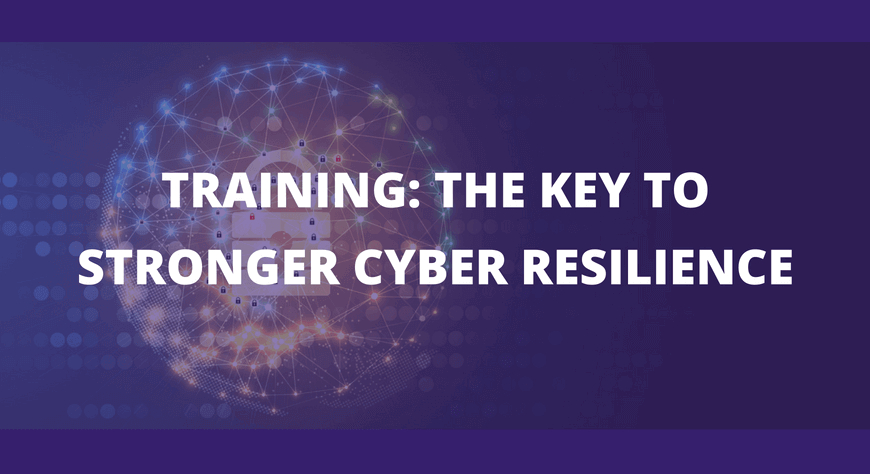 The threat from cyberattacks is very real and can endanger your business continuation.
Nearly half (46%) of UK businesses and almost one-third (29%) of US businesses report having experienced a data breach in the past year. And the damage can be huge. In fact, the 2017 Official Annual Cybercrime Report published by Cybersecurity Ventures and sponsored by Herjavec Group, estimates cybercrime damage to hit $6 trillion annually by 2021. To put that in perspective, that is more than Japan's entire GDP output last year.
While organizations today have the luxury to choose from a great many tools to protect their data and infrastructure, they still must deal with the biggest weakness in their cyber defense – their employee base. You see, cybersecurity is, most of all, a people issue.
---
Strengthen your team's cyber resilience with virtual IT training labs

---
People need to know how to avoid opening phishing emails and clicking on suspect links that let threats into networks. They also must be aware of the latest threats, know how to properly manage their vendor solutions, and be armed with hands-on experience defending their networks in realistic environments.
Thus it is more critical than ever for CISOs and those in charge of cybersecurity at businesses and institutions – big and small, to do everything possible to build and reinforce the security skills and knowledge of both technical and non-technical employees.
While non-technical staff can be best served with basic and frequent high-level training, satisfied mainly through communications, videos, and tests now and then, IT and cybersecurity staff are a different issue.
The knowledge level of and preparedness of each technical employee is vitally important, especially since you are likely understaffed due to the serve skills shortage. Herjavec Group's Cybersecurity Jobs Report expects the number of unfilled cybersecurity jobs to reach 3.5 million by 2021.
To make the most of your resources, you better make sure that the professionals that you are lucky enough to hire are well trained. Moreover, as you will see, good training will also keep them from defecting to other companies.
Our infographic below shows the scope of the problem, outlines the best ways to keep your staff in top shape, hardening your protective shield.

---
Strengthen your team's cyber resilience with virtual IT training labs

---
---
What you should do next…
1. Subscribe to our newsletter:
Subscribe to our newsletter below for the latest news, advice and thought-leadership for software professionals. Or visit our blog to browse our most recent articles.
2. Learn how virtual labs can grow your business:
To learn more about how CloudShare helps software organizations grow revenue, increase efficiency and improve quality, visit our resources page. You'll be able to browser dozens of valuable white papers, eBooks, webinars, case studies, and brochures.
3. Get a FREE, no obligation demo:
Discover just how easy it is to create your cloud environment—in minutes! One of our friendly virtual labs experts will be happy to:
Show you the platform in action
Calculate pricing for your business
Set you up with a 14-day free trial
Answer any questions you have
No pressure or obligation